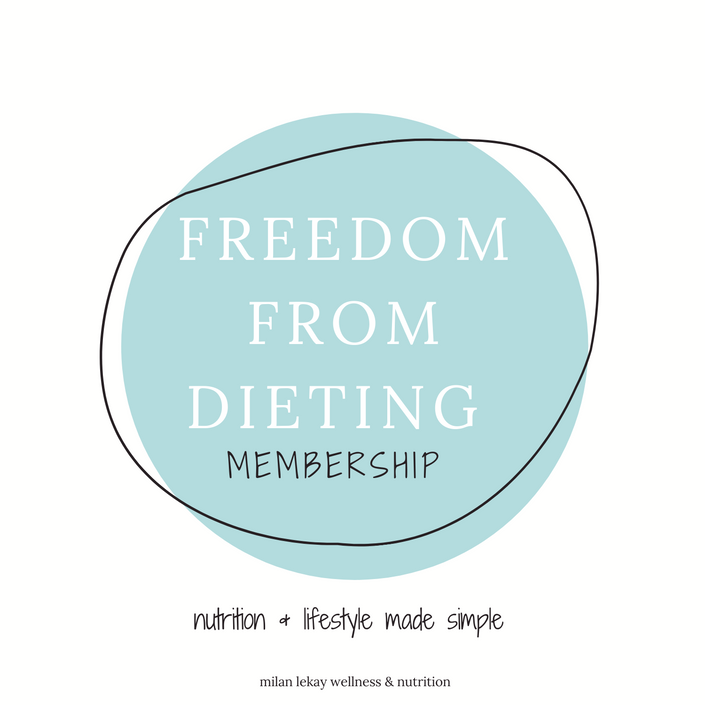 Freedom From Dieting Membership
Nutrition, Lifestyle & Mindset To Find Freedom From Diets
Start My Membership
One of a kind monthly membership that teaches you how to be in charge of your health instead of feeling out of control, confused & frustrated.
This membership dives deep into simple nutrition, lifestyle & mindset goldmines that actually create long term results and cuts through the BS and confusion so you can stop being dependent on diets.
Are you trapped by the need to always be on a diet?
If you feel dependent on diets and can't see how you could lose weight or be healthy without being on a diet, then this the perfect place for you!
I see you...
Constantly jumping from diet to diet
Starting over on Monday
Confused about food and obsessing about food and calories
Feel out control when it comes to food
Exhausted from all the different diet programs with little to show for it
Frustrated and don't know where to go from here
Overwhelmed by all the things you feel like you "have" to do to be healthy
When really you want to ...
Stop dieting for good
Actually lose weight & keep it off
Gain energy
Improve your relationship with food
Become an expert on what works for you
Have clear focus and understand of "what" to do
Be in charge of your health
After working with 100+ women trapped by their "diet" and helping them find freedom from dieting...
I've seen so many women join BS diet programs, gimmicks, miracle pills, quick fixes that lure these women in and promise them a magical solution, only for them to fail, get frustrated and constantly "start over"...
So, I have created a monthly membership that cuts through the BS rules and restrictions that diets put on you & teaches you how to be in charge of your health instead of feeling out of control, confused and frustrated.
I want to give you access to all of the tools and resources you need so you too can find freedom from dieting, for good.

Introducing....
The Freedom from Dieting Membership
Here is what you get....
A monthly Nutrition Focus: cut through all the BS rules and restrictions that diets put on you and stop obsessing about food. Each month of this membership dives into a Nutrition Action Step that will teach you how to eat without dieting, without strict rules and without giving up the things that you love.
A monthly Lifestyle Focus: Foods is not the only factor that matters when it comes to your health. Lifestyle factors like sleep, stress, routines and self-care all contribute to overall wellness. Most diets fail to include these important lifestyle focuses. Each month of this membership will include a Lifestyle Action Step that is simple and effective to help create the lifestyle you have been craving.
A monthly Mindset Focus: Your mindset around your health and dieting is likely the one thing keeping you stuck in self-sabotage and the on and off again diet cycle. Diet programs hardly ever talk about mindset and that is why they keep you stuck. Each month of this membership dives deep into a Mindset Action Step to encourage you to reflect on what makes you do what you are currently doing. Recognize patterns, breath them and find new patterns that serve you long term.
New Simple Healthy Recipes each month
Monthly Calendar & Resources
BONUS: Monthly 1:1 Coaching Call for additional support, guidance and accountability.
For less than $1 per day you can have instant access to this healthy lifestyle lifeline!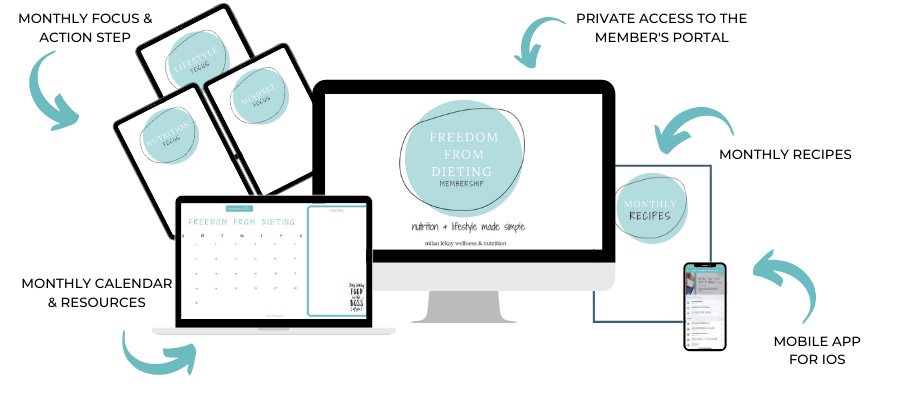 Your Instructor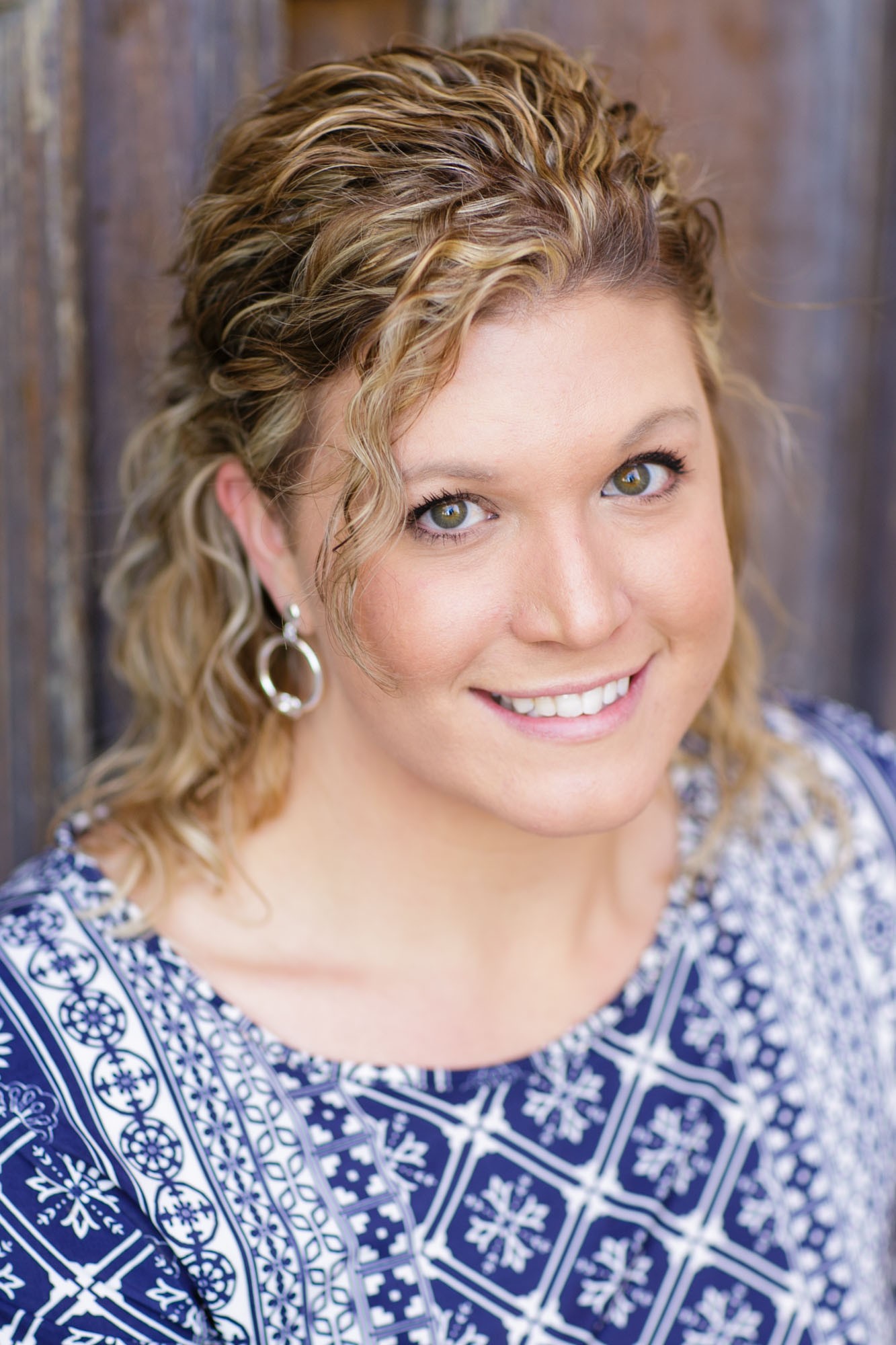 Hi! I am Milan.
I am a Nutritionist, Certified Health Coach & recovering yoyo dieter. I am so happy to have connected with you here, because my intention is that you find resources and learn something new here that can help you feel comfortable and confident in your body!
For more than half of my life I have struggled to be comfortable in my body. Always turning to the next diet plan and exercise program to "fix me". Time after time, I would not be getting the results I wanted, or seeing any changes for that matter.
After challenging experiences with my own health and weight, I set out to to change things once and for all. That led me to become a Nutritionist, specializing in weight-loss and ditching the vicious yoyo diet cycle.
I look forward to sharing valuable tools and techniques each month to help you find freedom from dieting.
See you inside!
xoxo Milan
Course Curriculum
Start Here!
Available in days
days after you enroll
November 2020
Available in days
days after you enroll